CARROLL COUNTY, Mo. — Two are injured and one is charged in a Carroll County crash early Saturday morning.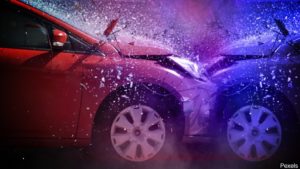 According to Highway Patrol, the driver, 22-year-old Andrew J. Campbell, of Chillicothe, failed to negotiate a turn on County Road 285 and struck a tree at 2:45 a.m. Two 15-year-old female passengers received minor injuries and were not wearing safety devices, according to the report.
Campbell was also not wearing a seat belt and faces a preliminary charge of driving while intoxicated. Campbell is listed at the Chariton County Jail on a 24-hour hold.