CLAY COUNTY, Mo. – Two people were treated at North Kansas City Hospital after their vehicle was struck in the rear in Clay County Friday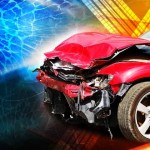 afternoon.
According to the highway patrol crash report, Jessica Flynn, 32, of Smithville, stopped to make a left hand turn on northbound Highway 69 at Route MM, when a vehicle driven by Lillian Willis, 54, of Lawson ran into the rear of the stopped car.
Flynn and her passenger, Brittany Ward, 17, of Lawson were transported for minor injuries.