HARRISON COUNTY, Mo. – A collision between a van and a semi in Harrison County, injured two Wisconsin women this morning.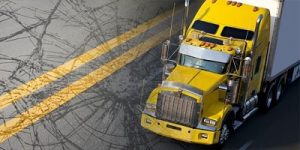 The Missouri Highway Patrol says the crash occurred shortly after midnight on southbound Interstate 35, a half mile North of Bethany. A tractor trailer operated by Bryan Jeffery, 32, of Des Moines, Iowa, struck the rear of a vehicle driven by Paula Knuth, 56, of Grafton, Wisconsin.
Knuth complained of back and neck pain but refused treatment. A passenger in Knuth's vehicle, Mary Johnson, 87, of Heartland, Wisconsin, was moderately injured and transported to Harrison County Community Hospital for treatment.