CALLAWAY COUNTY, Mo. – Two people were injured in a three vehicle collision in Callaway County Saturday evening.
The Missouri Highway Patrol report says all the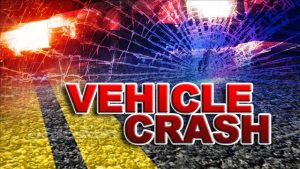 vehicle were southbound on 63 Highway, just South of Katy Trail Bridge when Christopher Cooks, 25, of Holts Summit changed lanes, striking Trinette Wofford, 24, of Jefferson City. A third vehicle driven by Lula Johnson, 61, of Columbia struck the rear of Woffords vehicle before traveling off the right side of the road and hitting a culvert.
Wooford and her passenger, Jacqueline Kelly, 42, of Douglasville, Georgia, were transported to St. Mary's Hospital with minor injuries.