UPDATE:  March 6 – A suspect killed by Johnson County deputies has been identified.
Deputies reportedly fired on Michael McEntee, 70, of Centerview as he shot at them from the second story window of a residence on Northwest 475 Road in Johnson County. The two deputies were treated for injuries sustained by broken glass after the suspect fired into a county vehicle. The investigation awaits the results of an autopsy performed Monday on McEntee's remains.
JOHNSON COUNTY, Mo. – The Missouri Highway Patrol has been asked to investigate a deadly officer involved shooting in Johnson County.
On March 3, at approximately 3:13 p.m., two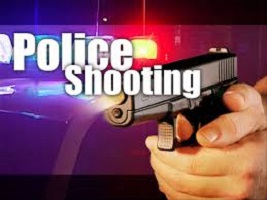 Johnson County deputies responded to a residence on Northwest 475 Road to a report of a subject shooting at a nearby residence. When the officers arrived, the immediately came under fire from the suspect.
Two bullets struck the side window of the patrol car, injuring one of the deputies with flying glass. After the deputies backed away, the suspect began to fire from a second story window. The officers returned fire, mortally wounding the suspect.
Both deputies were treated for injuries caused by shattered glass. The name of the suspect is not being released.