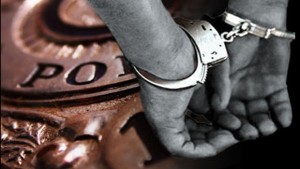 RICHMOND, Mo.- According to a release, last night around 6:07 p.m., Richmond Police officers responded to a reported shoplifting, in the 900 block of Walton Way, at Wal-Mart.
Upon further investigation, a 23-year-old man from Harrrisonville, Mo., and a 31-year-old man from Kansas City, Mo., were arrested on allegations of stealing.
The case has been sent to the state prosecutor's office for further action. A probable cause statement has not yet been filed.