CASS COUNTY, Mo. – Pleasant Hill Police have released information about two men arrested for a robbery at Sonic earlier this month.
Dakoda R. Culling, 20, and Steven P. Stark, 17, have each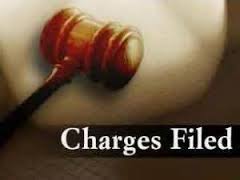 been charged in Cass County, with first degree robbery. The robbery occurred just after midnight on June 8, as the business was closing for the night. The suspects entered the building with bandanas over their faces and displayed a handgun. One of the employees recognized a suspect when he spoke to them.
Both men have pleaded not guilty to the charges.