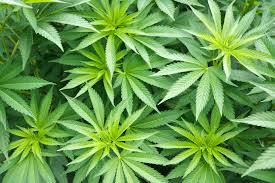 JEFFERSON CITY, Mo. – Two Mexican nationals pleaded guilty in federal court today to their involvement in a large marijuana-growing operation at a federal wildlife refuge in Howard County, Mo.
Carlos Horacio Vasquez-Duarte, 27, and Rigaberto Camacho Reyes, 24, both citizens of Mexico, pleaded guilty before U.S. Magistrate Judge Matt J. Whitworth to their roles in the conspiracy.
Law enforcement officers discovered a large marijuana growing operation on federal land at the Big Muddy National Fish and Wildlife Refuge on Oct. 25, 2016. Vasquez-Duarte and Reyes were arrested at the site, approximately one mile from County Road 317 in Howard County. Vasquez-Duarte had a large amount of marijuana in a tarp on his shoulder, and was hauling the marijuana to one of the processing tents nearby as he walked along one of the many paths that connected areas of the operation. Reyes was also carrying marijuana plants at the time he was taken into custody.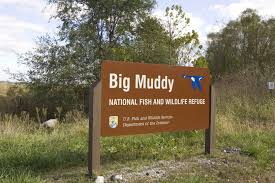 The grow operation encompassed approximately five acres and included five tents where marijuana was hung, dried, packaged and processed for delivery. At least three separate locations had marijuana growing, with plants approximately five to six feet tall. Several plants had been pruned and trimmed to allow the marijuana plants to grow larger and produce a maximum amount of raw marijuana.
The grow operation contained hundreds of marijuana plants in the ground, cut plants drying in the tents, raw marijuana prepared for processing, and hundreds of plants which had been processed and the picked stalks laying on the ground. A U.S. Fish & Wildlife Service agent calculated that there were 881 plants in the ground and 1,103 plants that had been cut and were drying.
A water system ran throughout the grow operation. Black plastic tubing was observed on the ground. Large plastic containers were located to store water and supply the grow operation by utilizing the black plastic tubing running to each field. An area of the grow operation contained a large amount of fertilizer, bedding supplies, pruning devices and chemicals used in the growing and cultivation of marijuana. Two tents were located in the middle of the operation, which appeared to be the location where people would sleep and cook. There was a fire pit and sleeping bags in this area.
Under federal statutes, Vasquez-Duarte and Reyes are each subject to a mandatory minimum sentence of five years in federal prison without parole, up to a sentence of 40 years in federal prison without parole. The maximum statutory sentence is prescribed by Congress and is provided here for informational purposes, as the sentencing of the defendant will be determined by the court based on the advisory sentencing guidelines and other statutory factors. Sentencing hearings will be scheduled after the completion of presentence investigations by the United States Probation Office.