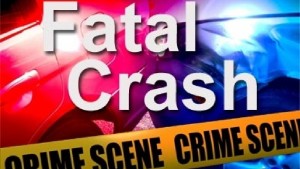 MONTGOMERY COUNTY, Mo. – A 27 year old man from Hermann, Missouri was fatally injured during a one vehicle crash in Montgomery County Sunday, April 3, 2016, at 11 a.m.
According to the Missouri State Highway Patrol crash report, 21 year old Damon J. Hoener, 21, was traveling north on Route P, one mile south of Route K, when he lost control of the vehicle and and traveled off the left side of the roadway, struck a rock and overturned. Hoener was not wearing a seatbelt during the crash and sustained serious injuries. He was transported to University Hospital by helicopter.
A passenger, Jared G. Meyer, 27, was also reported as not wearing a seatbelt at the time of the crash and sustained fatal injuries. Meyer was pronounced dead at the scene and taken directly to a funeral home.
Another passenger, Phillip C. Cox, 26, received moderate injuries and was taken to Hermann Hospital by ambulance.
The driver, Hoener and passenger Cox, are both from Rhineland, Missouri. Meyer was a Hermann resident.