MISSOURI – High winds were blamed for two injury accidents Wednesday afternoon, November 11, 2015.
According to the Missouri State Highway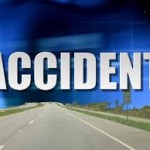 Patrol, A tractor-trailer unit overturned in Ray County just after 2:30 yesterday on Highway 13 near Highway J. The driver, Daniel Boger, 50, of Bethany declined treatment for minor injuries.
In Adair County a father and daughter received minor injuries when their motorcycle was blown off the roadway. Clifford Wagster, 43, and Melissa Wagster, 14, of Gibbs sought medical attention on their own after an accident just before 5:00 on Highway 6, a mile West of Brashear.