ST. CLAIR COUNTY, Mo. — The Missouri Department of Conservation (MDC) confirmed two new cases of Chronic Wasting Disease (CWD), bringing the state total to nine for the past firearms season.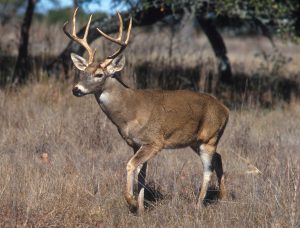 According to the MDC, two hunter-harvested deer in St. Clair County, that were harvested a half-mile from each other on private property, tested positive for the disease. Both male deer were taken to a taxidermist for mounting and the disease was confirmed after the taxidermist sent lymph-node samples to the MDC.
Chronic Wasting Disease infects only deer and other members of the deer family by causing degeneration of the brain. There is no cure for the disease and it is 100 percent fatal.
The Missouri Department of Conservation reports 42 free-ranging deer have tested positive for CWD since 2010, when the first case was discovered in Missouri. Samples from different target areas, where the disease has been found, are being harvested. Results will allow the MDC to determine the best testing methods for free-ranging deer during the 2017-2018 deer hunting season.
For more information on Chronic Wasting Disease or for lists of CWD cases by year and county visit the MDC website.