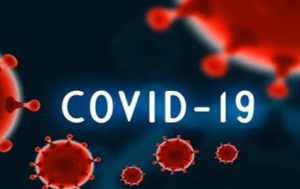 CHILLICOTHE — Two new cases of COVID-19 were reported by the Livingston County Health Center today, July 3.
Those individuals will be in home isolation for 14 days, according to health officials. The county has a total of 20 confirmed cases. Of those, 7 have recovered.
Individuals who are ill, particularly with a fever and a cough, or shortness of breath, should stay home and contact their health care provider or urgent care center for guidance regarding symptoms and next steps, according to health officials.  A statewide COVID-19 hotline also operates 24 hours a day, 7 days a week at 877-435-8411.