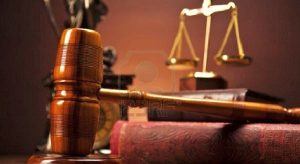 LEXINGTON, Mo.– Two Oregon residents arrested in January 2016 by Lafayette County law enforcement are scheduled for court today.
David Mortan, 46 of Grants Pass, Ore., and Susan West, 58, of Azalea, Ore., are charged with one count each of drug trafficking in the first degree.
A probable cause statement says law enforcement stopped the duo for expired license plates. After asking a few questions, the officer told Mortan he would issue a warning and began discussing the couple's travel plans.
The officer stated he noticed Mortan changed his story about his plans and his relationship with West three times.
The officer asked verbal consent to search the vehicle and was denied. A K9 unit was brought in, and officers discovered six large duffel bags containing approximately 150 pounds of marijuana in the bed of the truck.
The two are scheduled to appear for a case review at 3 p.m. today in Lexington.