RAY COUNTY, Mo. — Two people were arrested in Ray County Friday night and Saturday morning.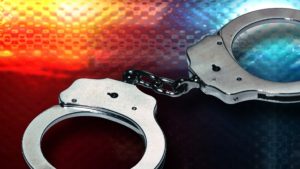 Troop A of the Missouri State Highway stopped 29-year-old Linn O. Hoskins, of Hale, at 10:50 p.m. on Friday and took him into custody.
State troopers also arrested 23-year-old Kori M. Rector, of Kansas City, at 12:23 a.m. on Saturday.
Both were preliminarily charged with felony possession of methamphetamine and unlawful use of drug paraphernalia and Hoskins was also charged with defective equipment.
Hoskins and Rector are on 24 hour hold in the Ray County Jail.