ANDREW COUNTY, Mo. – A rider and his teenage passenger were injured during a motorcycle crash in Andrew County Friday afternoon.
According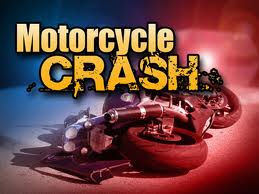 to the Missouri Highway Patrol, John Reynolds, 41, and his passenger, Tessa Reynolds, 15, both of St. Joseph, received moderate injuries around 4:00 yesterday. The crash occurred when Reynolds attempted to avoid a vehicle that was turning on the Interstate 29 Business Loop North of St. Joseph.
The bike overturned, ejecting the driver and occupant. Both were transported to Mosaic Life Care for treatment.