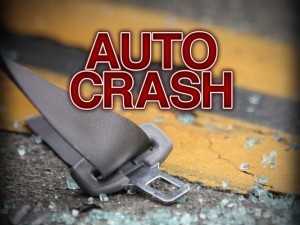 SALINE, Co. – Two passengers sustained serious injuries when the stopped car they were traveling in was struck by another vehicle in Saline County, Friday, January 30, 2016, at 10:35 p.m.
According to the Missouri State Highway Patrol crash report, Taylor Beckenbach, 20, of Blue Springs, Missouri, was the driver of the stopped car that was partially blocking the right hand lane of eastbound Interstate-70. Her passengers were Eric Preston, 44, of Harrisonville, Missouri and Melissa Short, 20, also of Blue Springs. Their vehicle was struck by a van driven by Kim Ross, 59, of Madison, Illinois, causing both vehicles to slide on the roadway. The stopped vehicle slide off the road way and struck a cement barrier. The vehicle then returned to the road and came to rest back in the right hand lane. Ross's vehicle overturned and came to a rest in the left hand lane of traffic.
Both drivers received only minor injuries. But the two passengers in Beckenbach's vehicle, Preston and Short, both sustained serious injuries and were air lifted. Preston to the University Hospital in Columbia and Short to Truman Medical Center.