JOHNSON COUNTY — Water moving over the roadway is reportedly to blame for a motorcycle accident in Johnson County Friday afternoon.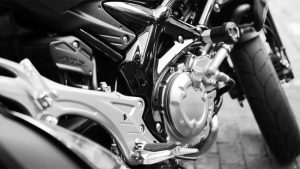 According to the crash report, the motorcycle, driven by Rodney L. Arnott, 54, of Braymer, was traveling northbound on MO 13, just north of SE 900th Road at 12:20 p.m. Friday.
The Harley Davidson was reportedly traveling slowly through moving water that covered the roadway when an unidentified southbound vehicle drove through the water at a high rate of speed.
The wave generated by the second vehicle struck the motorcycle, causing it to overturn and ejecting Arnott and his passenger, Lannette K. Nichelson, 53, of Grain Valley.
Both Arnott and Nichelson refused treatment at the scene for minor injuries.