COLUMBIA, Mo. — Columbia Police are investigating two separate reports of shots fired in North Columbia Sunday evening.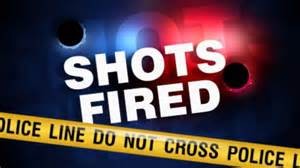 According to a release from the Columbia Police Department, officers first responded to the 2200 block of Faulkner court just after 7:30 p.m. Sunday after a caller notified law enforcement of shots fired earlier in the evening.
Multiple shell casings were found on Oakland Gravel Road just south of East Brown School Road in Columbia when officers arrived at the scene. The news release indicates that eyewitnesses allegedly saw two vehicles, one white and the other charcoal in color, that appeared to be shooting at each other. No injuries or property damage was assessed by investigators at that time.
Dispatch received a second call just after 8:45 p.m. Sunday pertaining to an incident of past shots fired near the 2100 block of Dickson Court in Columbia, less than a block from where the first report was made. The caller alleged hearing "pops" at around 5:30 that evening. When the popping noises were heard the caller reportedly believed them to be fireworks but later uncovered evidence that gunfire had occurred.
When officers arrived on scene at 8:54 p.m. two residences in the area were found to have been struck by bullets. Multiple rounds reportedly went through exterior and interior walls of both homes struck by the gunfire. According to the release from the Columbia Police Department, children and adults were inside of one of the homes when the shots rang out.
No one was hurt in the incident and authorities are still assessing the cost of damage to the residences. An ongoing investigation is being conducted by the Criminal Investigations Division of the Columbia Police Department. Anyone with information about the incidents, which investigators say preliminary evidence suggests could have been related, should call the anonymous CrimeStoppers hotline at (573) 875-TIPS (8477).