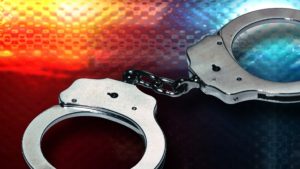 SEDALIA, MO – Two Sedalia residents are charged with burglary after reports were received from the alleged victim by police.
An investigation begun after the incident November of 2017 interviewed 23-year-olds, Adam Mosley and Jacob King. According to a probable cause statement, Mosley and King arrived at the victim's residence gaining entry through the window. The defendants reportedly stole 14 firearms and knives from the residence. Mosley reportedly denied any knowledge or acquaintance with co-defendant, Jacob King. King claimed he thought he was helping Mosley's family recover their own property.
The two were arrested Thursday. Bond has been set for both at $15,000.