PETTIS COUNTY, Mo. – One man was evacuated by air and the other by ambulance after a serious crash in Pettis County last night.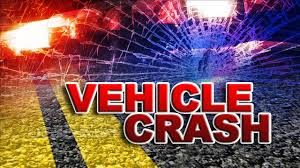 The crash covered all four lanes of 50 Highway, East of Montgomery Avenue, just after 10:30 p.m. Saturday.
Cristian Rodriguez, 22, of Sedalia was eastbound when he lost control, spun out across the westbound lanes and struck a tree off the left side of the road.
His car partially returned to the roadway, blocking the left lane of westbound 50 Highway.
A passenger, Jesus Hernandez, 30, also of Sedalia, was flown to University Hospital with serious injuries.
Rodriquez was transported to Columbia by a Pettis County Ambulance in critical condition.