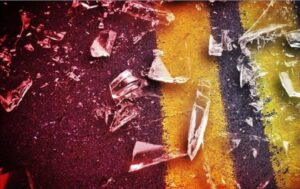 SALINE COUNTY, MO – Two people were injured during a one-vehicle crash in Saline County Tuesday evening.
The crash was reported around 6:45 p.m. on northbound Highway 41, just North of 275th Road. According to the report from Missouri Highway Patrol, David McDowell, 55, of Brookfield suffered a medical incident that led to the vehicle traveling off the left side of the road and into a corn field.
McDowell and his passenger, Benjamin Graves, 44, of Bosworth, were transported to Fitzgibbon Hospital with minor injuries.