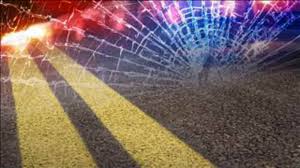 REGER, MO – Area teens were injured in a single vehicle crash during the afternoon Monday.
The crash occurred on Delta Drive, 1.5 miles north of Reger, in Sullivan County.  The driver, Lacey Clark, 17, of Pollock, reportedly swerved to miss an animal in the southbound lane.  The car hit a tree after departing from the roadway.  An occupant from Milan, Blakely Oder, 15, reported moderate injuries.  He was not wearing a seat belt.  The driver's injuries were minor.
They were sent to Sullivan County Memorial Hospital.  Two other occupants were uninjured.