MOBERLY, Mo. — An accident in Randolph County sent two Moberly residents to the hospital this afternoon.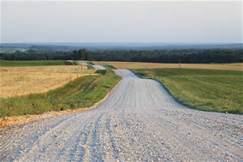 According to a Missouri Highway Patrol crash report, James D. Wilson, 18, was driving west on Randolph County Road 1245, 2 miles northwest of Moberly, when he lost control of his vehicle, ran off the road and struck a tree.
Both Wilson and his passenger, Kristen L. Winfield, 17, were taken to Moberly Regional Hospital with minor injuries.
They both were reportedly wearing their seat belts.