BATES COUNTY, Mo. — A vehicle overturned on a gravel road in Bates County Sunday afternoon.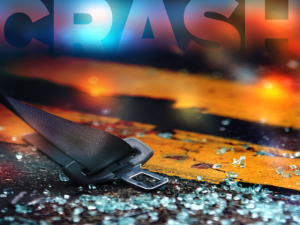 A report from the Missouri State Highway Patrol said an SUV driven by Clinton resident Tamara A. Schilling, 18, was traveling south on county road northeast 14004 about a half mile east of county road northeast 10293 at about 2:30 p.m. Sunday when her vehicle crossed the center of the road, causing Schilling to lose control.
Schilling then went off the left side of the roadway before striking a fence. The vehicle then went into a field before rolling over onto its side.
Schilling and a passenger, Chloe C. Koch, 16, of Montrose, were both seriously injured in the crash.
They were both flown by Lifeflight Eagle to Research Medical Center in Kansas City to be treated for their injuries.