JOHNSON COUNTY, Mo. — Two Trenton men are injured due to a one vehicle crash in Johnson County.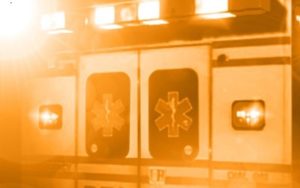 According to Troop A of Highway Patrol, 23-year-old Wyatt L. Adams swerved on Highway 13 around 4:30 p.m. to avoid an uninvolved vehicle turning left. He then traveled off the left side and eventually off the right side after returning to the road.
The car ended up overturning into a ditch. Both men were not wearing seat belts, according to the report. Adams received moderate injuries while a 19-year-old passenger, Jarvis L. Collins is recovering from minor injuries.
Both were taken to Western Missouri Medical Center for treatment.