BOONE COUNTY, Mo. – The Boone County Sheriff's Department is asking for information from the public about two armed robberies reported last weekend.
A little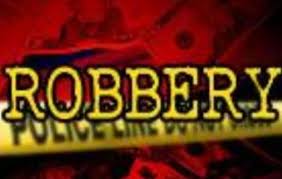 after 8:30 Saturday morning, Sheriff's deputies were dispatched to the Leatherwood Hills Little General Store. The clerk reported a black male entered the store with his face covered by a bandana. The suspect, described as 5 ft. 10 inches to 6 feet tall and wearing a black and gray hoodie, displayed a handgun and demanded money. The suspect fled east toward Amos Drive. Early Sunday morning, around 3:15 a.m., deputies were sent to the Petro Mart on East St. Charles Road, to a report of a black male with a handgun. The suspect was described as 5 ft 8 inches to 5 ft 10 inches tall, wearing a bandana over his face and black and gray hoodie. That suspect ran South from the Store.
Anyone with information about the robberies is asked to call the Boone County Sheriff's Office or CrimeStoppers at (573) 875-TIPS.