KANSAS CITY, Mo— The American Farm Bureau is hopeful that lawmakers will agree soon on a way forward to avert a patchwork of state-by-state GMO food labeling laws that some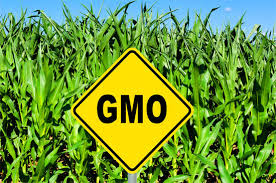 groups say could boost food costs for consumers.
Just a third of Senate Agriculture Committee Democrats voted this week for Chairman Pat Roberts's voluntary GMO labeling bill, and at least one demanded changes to the bill before she'd support it on the floor.
Farm Bureau executive director Dale Moore sees hope for a bipartisan compromise.
"The bills out of committee and the fact that, you know the three Democrats, again I'm only basing this on years of watching the process, I got to believe that they are confident and they are assured that the Chairman is going to keep working with them. Not just with them, but the no votes as well. You've got the ranking member, Mrs. Stabenow voted no, they're going to continue working and they will find… they'll find some middle ground."
American Farm Bureau strongly backs science-based voluntary labeling that does not stigmatize GMO ingredients and would not add hundreds of dollars more a year to family grocery bills.
Moore says the fight boils down to both what's on the label and whether a label is voluntary or mandatory.
He suggests there has to be a balance.
"We believe consumers do have a right to know but we believe that there is a way to inform consumers that shouldn't require a federal mandate and should be based on a factual, science based, information that puts it in the full context, not just the scare mongering that some folks like to go after these technologies with."
Moore says GMO opponents have switched their argument after years of studies that show biotech foods are safe to the consumers 'right to know.'
The question now is can the opposing sides find a way to split the difference and still preserve the interests of both consumers and producers.