WASHIGTON, D.C. — The U.S. Senate has recently passed the Great American Outdoors Act, a bi-partisan bill that will pump billions of dollars into the country's national and state parks.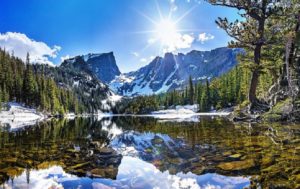 U.S. Sen. Roy Blunt says the bill commits $900 million a year to the Land and Water Conservation Fund for parks, conservation and outdoor initiatives, double the current funding.
Another $1.9 billion per year to improve national parks, forests and wildlife refuges, including unattended projects.
I am calling on Congress to send me a Bill that fully and permanently funds the LWCF and restores our National Parks. When I sign it into law, it will be HISTORIC for our beautiful public lands. ALL thanks to @SenCoryGardner and @SteveDaines, two GREAT Conservative Leaders!

— Donald J. Trump (@realDonaldTrump) March 3, 2020
President Trump says he will support the bill, tweeting, "it will be historic for our beautiful public lands."
The Senate passed the bill with a of 73-25 vote.