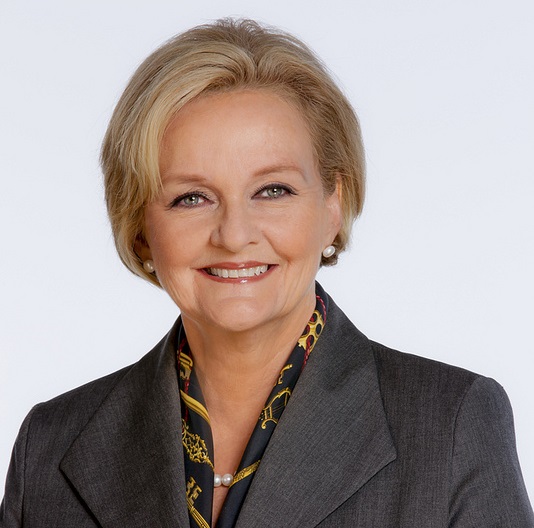 Click below to listen to the Senior United States Senator from Missouri, Claire Mccaskill.
During a conference call the Senior United States Senator from Missouri, Claire Mccaskill, addressed several current events as well as legislation from capitol hill. A main focus of the discussion was the swearing in of the new U.S. Attorney General. On April 27th, Loretta Lynch was sworn in as the 83rd U.S. Attorney General, she is the first African-American woman to serve as the nation's top law enforcement official, and she replaces six year Attorney General Eric Holder.
During the conference call, Mccaskill stated her displeasure at how long the process of confirming Lynch's position took. Lynch stood strong during the long confirmation process when her nomination became caught up in Congressional policy disputes. Senator Mccaskill stated she hopes that Lynch's nomination trouble will not be a set precedent. Lynch was previously the U.S. attorney for the Eastern District of New York, and is expected to remain in her current position for the remainder of the Obama administration.
Lynch is also expected to address the numerous allegations of police misconduct across the country, which became a main focus during the conference call. Senator Mccaskill answered questions concerning how police officers conducted themselves in light of recent events across the United States, where she hinted at new legislation that would reform police departments within Missouri and abroad and also change how officers are trained to interact with citizens.
The Missouri Senator also said that stopping local crimes should still be the focus of local law enforcement agencies and should not be a job for the federal government or a direct concern of the Department of Justice. She noted that "dashboard cams" and "body cams" seemed to be good deterrents of police misconduct, but were also very costly to the public. The Senator finished her remarks by stating that any bill passed needs significant support from both the public and the police, in order to maintain safety for everyone.