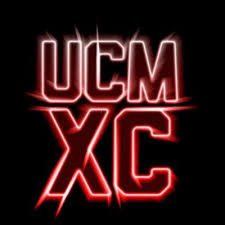 WARRENSBURG, Mo. (UCM)
– Central Missouri cross country travels to Joplin, Mo. this weekend for the NCAA Central Regional Championship, hosted by Missouri Southern.
The women's 6K race opens Championship Saturday, while the men's 10K race follows at 11:15.
The top four teams in both races automatically qualify for the NCAA Championships Nov. 21, also in Joplin, Mo. It is also possible for individuals to qualify for the championship race. The top three finishers, not a part of any of the top-four qualifying teams, become eligible for the NCAA Championships as well as anyone in the top-five.
A year ago, the Mules finished in ninth place at the regional, while the Jens finished in 14th place.
The men will be running a 10K race for the first time this season. Only three Mules have run a collegiate race at that distance, including last years top-finisher at the regional, Michael Gawlick. Gawlick finished in 30th place, running 32:41.70. Ian Frazier (33:32.90) and Ty Hughes (33:34.70) also ran at the 2014 regional.
The Jennies also have three athletes who ran at the 2014 Central Regional. Nicole Svendsen (24:07.79), Yesenia Gomez (25:17.54) and Coleen Grone (25:22.76) all competed last year. This will be their second 6K of the year, after running that distance two weeks ago at the MIAA Championships.
UCM raced the MSSU course earlier this season at the Missouri Southern Stampede. The men ran an 8K while the women ran a 5K, however many athletes ran season-bests on that course.