WARRENSBURG, Mo— Officials at the University of Central Missouri have issued a safety alert after receiving several reports of individuals possibly being drugged while consuming drinks off campus. According to the release, at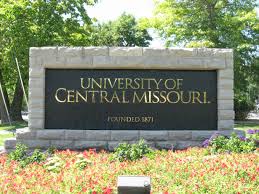 least one of the individuals reported a possible assault.
The alert indicates reported symptoms were consistent with those commonly associated with "date rape drugs" such as Rohypnol or ruphies, GHB, Ketamine, and others. These drugs cause severe intoxication within minutes of ingestion and lead to dramatically reduced inhibitions and memory loss.
School officials are asking students to practice safety measures including using the buddy system, never accepting drinks from a person you don't know well and never leaving your drink unattended.
If you believe someone has been drugged, signs to watch for include dizziness and/or nausea, memory loss, breathing or motion difficulties, and disproportionately intoxicated relative to the amount of alcohol consumed.
Anyone who suspects they or a friend has been a victim is asked to contact Public Safety at the University at 660-543-4123, in person at 306 Broad Street, or anonymously through the DPS website at www.ucmo.edu/crime.