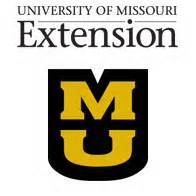 MISSOURI – For those interested in learning how to grow mushrooms, the University of Missouri Extension is hosting a workshop that will teach you just that. Jennifer Schutter, the Extension's Horticulture Specialist, tells KMZU's Ashley Johnson, what type of mushrooms participants can learn to grow.

Other than learning how to grow Shiitake, Oyster and Winecap mushrooms, participants will also learn the fungi life cycle, and three growing techniques. The growing techniques that will be covered include, logs, totems, and straw or woodchip beds.
In Adair County the workshop will be held in Kirksville, Friday, October 2, 2015, from 9 a.m. to 3:15 p.m. and will include a boxed lunch. The same workshop will also be offered in Macon County Saturday, October 3, 2015.
Registration will be $15 at either location and all participants will take home an inoculated log.
Follow this link to get registered in Adair County.