COLUMBIA, Mo. — The University of Missouri Extension is seeking Missouri Century Farms. A news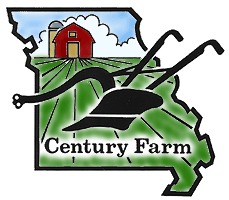 release from the Extension says, "If your farm has been in your family since December 31, 1916, you can apply to have it recognized as a Missouri Century Farm."
"It started in 1976 as the Centennial Farm Program.. It was to recognize farms that had been in the same family for a 100 years or more… It was just for one year, and then in 1986 it was brought back due to popular interest and renamed the Century Farm Program," said Andy Emerson, Missouri Century Farm Coordinator.
According to the news release, to become a Missouri Century Farm your farm must meet a few qualifications:
"The same family must have owned the farm for 100 consecutive years or more. The line of ownership from the original settler or buyer may be through children, grandchildren, siblings, and nephews or nieces, including through marriage or adoption.

The farm must be at least 40 acres of the original land acquisition and make a financial contribution to the overall farm income."
If your farm is r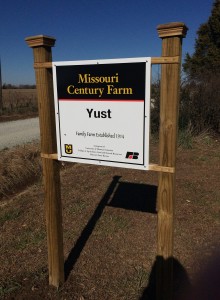 ecognized as a Missouri Century Farm, owners will be recognized by the local MU Extension center. Applicants will be presented with a sign and a certificate.
There have been over 8,000 since the program started in 1976, and there are usually around 225 new farms added each year. "It's important to recognize those families that have managed to keep the farm in the same family… and to pass it on to future generations," said Emerson.
"If your application is received by May 1, 2016, at $65 fee covers the cost of a certificate, farm sign and booklet for approved applicants. If the application is received between May 1 and May 16, 2016, the cost $75. Applications must be postmarked by May 16, 2016, to be considered."
If you'd like to find out how you're farm can become a Missouri Century Farm, call Extension Publications at 1-800-292-0969, or contact your local MU Extension office. Click here to visit the program website for information and the application.