COLUMBIA, Mo. — The University of Missouri system is hiking tuition for the foreseeable future.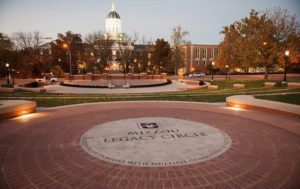 A news release says the price for attendance at the university's 4 state campuses is rising 2.3%. President Mun Choi said the rise is due to the coronavirus pandemic. The Board of Curators approved the increase on Thursday.
Nearly $15 million will be generated if enrollment stays steady. The university system includes campuses in Columbia, Kansas City, Rolla and St. Louis.
Choi also states the increase is one of the lowest in the country and is equal to the amount of inflation.