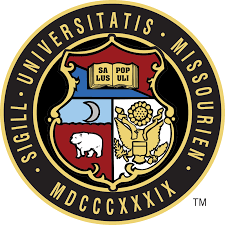 JEFFERSON CITY, Mo. (Press Release)- Missouri State Auditor Nicole Galloway today released a highly-critical report of the University of Missouri System. The audit reviewed management operations for the Board of Curators and system administration.
Auditor Galloway described inappropriate bonus payments to top executives, including incentive payments, luxury vehicle allowances and other compensation not included in published salaries. She also found a former administrator continued receiving his six-figure salary long after resigning from his position, and while providing no measurable services.
"Administrators appear to have forgotten that the system is a public institution, and that they are accountable to taxpayers, students and families," Auditor Galloway said. "Missouri families often take on significant debt, even after spending years saving their hard-earned dollars, to send their sons and daughters to college. System leaders must work to accept responsibility for their actions and to regain the public's confidence."
Bonus Pay
Auditor Galloway uncovered $2.3 million in hidden payments and incentives to top administrators. This amount includes $1.2 million in incentives awarded to 18 executives and administrators over the past three years. While true incentive payments are based on specific criteria to drive high performance, the audit found there was not a formalized, clearly defined process or objective metrics, making the payments appear as though they are bonuses, paid out as additional salary.
The audit also found the University of Missouri System paid its executives excessive vehicle allowances. Approximately $407,000 in vehicle allowance payments were made to 18 top executives and administrators in 2015 and 2016.  Many administrators received more than $1,200 per month in vehicle allowance pay, enough, as the system states, to  equal a leased luxury vehicle, insurance and fuel. In addition, the audit uncovered more than $800,000 in undisclosed retention bonuses, relocation payments and housing allowances.
"These hidden sources of additional compensation amount to bonus pay, because there were no clear guidelines or performance metrics," Auditor Galloway said. "These payments must be included in compensation figures released to taxpayers so they know how their money is being spent."
University of Missouri – Columbia Chancellor transition
The audit also uncovered financial mismanagement of the University of Missouri-Columbia chancellor resignation process. After a series of tumultuous events on its campus, R. Bowen Loftin resigned from his position as chancellor in November of 2015. Loftin had been receiving a $459,000 annual salary. Loftin continued to receive his chancellor salary, totaling $230,000 over a six-month period, though he had no official duties and was not officially employed in any capacity by the university following his resignation.
In June of 2016, chancellor Hank Foley approved a new contract for Loftin in the newly-created position of Director of National Security Research Development, with a salary of $344,000. This amount was substantially higher than the university's other research administrators and higher than Loftin's supervisors. Under the terms of the new contract, Loftin was allowed to keep additional compensation not required by his original contract, including a $100,000 retention bonus, a $15,600 per year luxury vehicle allowance, and  a new $35,000 annual stipend with no restrictions on its use. He was also granted "developmental leave" to spend the remainder of the year traveling with no clear objectives or deliverables required during this time, all while receiving his salary and an additional $50,000 travel budget.
Galloway said it was unclear how it was determined that Loftin should receive these additional benefits included in the new contract, or how it was decided Loftin should receive a half million dollars over the course of one year with no work responsibilities or work product due.
"These decisions demonstrate poor judgment and a lack of accountability in almost every aspect of the former chancellor's resignation and transition to a new position," Auditor Galloway said. "System leaders must be called on to explain how it makes sense to pay almost half a million dollars over the course of a year to an employee who was responsible for completing no actual work on behalf of the university or its students."