NODAWAY COUNTY, Mo. – Northwest Missouri State University says a first year student drown Monday in Nodaway County.
Maryville and University officers were called to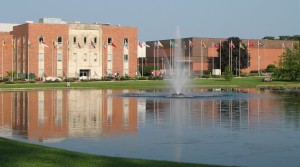 Mozingo Lake Recreation Park around 8:00 to a report of a missing student. The body of Jae Won Lee, 16, of South Korea was recovered around 9:30 that night.
The death is currently under investigation, but no foul play is suspected.