LAFAYETTE COUNTY, Mo. — A Bates City resident is injured following a two vehicle crash in Lafayette County Tuesday morning.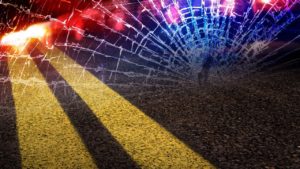 Around 5:30 a.m., Highway Patrol says an unknown driver attempted to pass Marsha Robinson in the left lane on I-70 and struck her car, leading to moderate injuries after hitting a cable barrier.
The driver of the other car left the scene before law enforcement arrived.
Robinson is taken to Centerpoint Hospital for treatment.