CALLAWAY COUNTY, Mo. – A New Bloomfield driver was arrested after fighting with emergency personnel at a crash in Callaway County Friday night.
According to the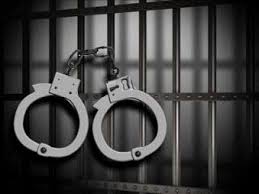 Missouri Highway Patrol arrest report, Jackson T. Smith Jr., 54, was taken into custody just after 9:30 last night and held until he could post bond. Smith was allegedly driving while intoxicated by drugs, resisted arrest, assaulted law enforcement, four counts of assaulting emergency workers, careless and imprudent driving involving a crash and unlawful use of drug paraphernalia.
Details of the crash have not been released.