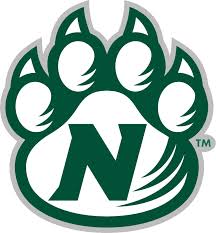 MARYVILLE, Mo. (Press Release)- The Northwest Missouri State University men's and women's basketball programs have announced the 2016 promotional schedule for upcoming Bearcat basketball games. Fans can purchase tickets online HERE.
Thursday, Jan. 21 vs. Nebraska-Kearney | 5:30 p.m./7:30 p.m.
– 90's night
– It's Throwback Thursday at Bearcat Arena and fans are encouraged to wear their favorite Starter hats, neon windbreakers and other 90's gear and enjoy a 90s night when the Bearcats host the Lopers.
Wednesday, Jan. 27 vs. Missouri Southern | 5:30 p.m./7:30 p.m.
– Student Appreciation Night
– Northwest students can attend and win prizes throughout the evening. Special recognition will be given to student-groups in attendance with promotional contests, prizes and free pizza while it lasts.
Saturday, Feb. 6 vs. Lindenwood | 1:30 p.m./3:30 p.m.
– Pink Zone
– The annual event will feature a silent auction with proceeds going to a local individual who is battling cancer. SSM St. Francis will also be on hand to provide materials on cancer awareness and detection.
Wednesday, Feb. 24 vs. Emporia State | 5:30 p.m./7:30 p.m.
– Employee Appreciation and Scholar Student-Athlete Recognition Night
– Northwest employees receive a special ticket offer and a reception prior to the women's game and the men's game inside Bearcat Arena.
– Bearcat student-atheltes from all sports will be recognized for their academic achievements throughout the past year. Individiuals will be honored at halftime of the men's game.
Saturday, Feb. 27 vs. Southwest Baptist | 1:30 p.m./3:30 p.m.
– Senior Night
– Join the Bearcat basketball programs as they say thank you to seniors Tember Schechinger and Taylor Shull from the women's team and Conner Crooker from the men's team.