UPDATE:1:40 p.m.- A representative with Lexington Fire has stated the victim was transferred to a medical facility in Kansas City. Due to HIPAA, no further information was allowed to be released at this time. The official noted a release may be made available later this evening, possibly tomorrow morning.
Updates will be added as they are available.
UPDATE: 12:26 p.m.- KMZU's Donn Emis drove by the scene of the incident and has reported the roadway is now clear. We will update this story with details regarding how the occurrence happened and the victim's injury status as more information becomes available.
WAVERLY, Mo— KMZU has received reports of an electrical accident in Waverly.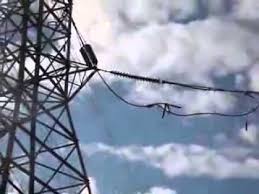 A first responder with the Lexington Fire Department has confirmed a man was struck by a power line on West Walnut Street, also known as highway 24, just across from the School.
Information has not been released on what the man was doing at the time of the incident or his current condition. Life-Flight has been reported as in-route to the situation.
Emergency personnel are asking motorists to avoid the scene if at all possible as they work to stabilize the scene. Again this incident occurred on 24 highway in Waverly, across the road from the school.
KMZU will continue to monitor the situation and bring you more information as details are released.