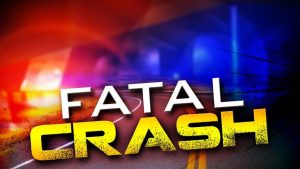 (UPDATE: 04/25/17 07:10 p.m.)- According to the Missouri Highway Patrol, a Kearney man has died following an accident on US-36 just west of Stewartsville, Mo.
At around 3:00 p.m., Paul Binkley, 30, was westbound in a dump truck when he traveled off the north side of the roadway, over corrected, then traveled back off the north side of the roadway. He then struck a utility pole and overturned. Binkley, who was not wearing a seat belt at the time of the accident, was ejected and came to a rest underneath the vehicle.
Binkley was rushed by DeKalb Clinton EMS to Mosaic Life Care in St. Joseph where he was later pronounced dead.
STEWARTSVILLE, Mo.- The Missouri Highway Patrol confirmed an accident in DeKalb County near Stewartsville on U.S. Highway 36.
News reports indicate the accident involved a tractor-trailer, in the westbound lanes, just before 3 p.m, and is blocking traffic.
MoDOT has confirmed that all westbound lanes are currently closed as of 3:45 p.m.
Injuries and occupants involved are unknown at this time and drivers can expect delays as emergency crews are on scene.
This story is developing, refresh page for updates.