MARSHALL, Mo. — A Marshall resident who pleaded guilty  to two felony charges is scheduled for a probation conditions review hearing later this month.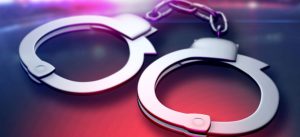 Dominic Woods, 29, is charged with felony possession of a controlled substance except 35 grams or less of marijuana and felony resisting or interfering with arrest.
Through his guilty plea there is a suspended sentence as well as five years of supervised probation for the above charges.
The hearing is scheduled for October 24, 2016 at 8:59 a.m. at the Saline County Circuit Court in Marshall.