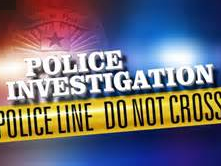 INDEPENDENCE, Mo. — A violent home invasion in Independence has police seeking multiple suspects and a man in critical condition. Follow the story for the most up-to-date information.
UPDATE (09/04/15)
7:36 a.m. — The Independence Police Department are seeking two, possibly three suspects in a violent home invasion that hospitalized one man.
Officers were dispatched to the 11000 block of East 20th Street in Independence around 4:45 a.m. in regards to reports of intruders inside a residence. Upon arrival, police and medical personnel immediately began attending to a victim suffering gunshot wounds.
The shooting victim was taken to the hospital and remains in critical condition at this time. Police are investigating every lead that has been obtained, but are seeking any information from the public.
The suspects are believed to be white males. Before the police arrived, all suspects fled the scene in an unknown direction. Anyone who might have witnessed suspicious acitivity in the area or has additional information is asked to contact the Independence Police Department at (816) 325 – 777. Witnesses can also contact the anonymous TIPS hotline at (816) 474 – 8477.
ORIGINAL (09/03/15)
8:40 a.m. — Indpendence Police are seeking a man suspected of shooting a victim during a home invasion early Thursday morning.
Police have said a family was asleep inside their home in Independence around 5:00 a.m. when they heard a noise in the kitchen. the father got up to investigate and was confronted by two men who had forced their way into the house.
His wife entered the kitchen behind him. The men began firing a gun in her direction, but did not hit her in the process. However a son, presumed to be in his late 20s or early 30s, was shot by one of the suspects.
While only two men participated in the home invasion, a witness nearby claims three suspects were involved. No arrests have been made at this time. A police K-9 unit is being utilized to find a track on the suspects. Anyone with information is asked to contact the Independence Police Department.