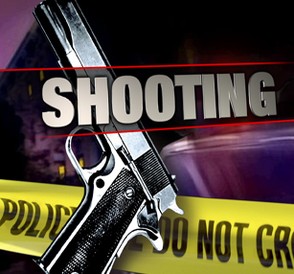 UPDATE: 06/28/17 2:42 p.m.– Boone County Sheriff's detectives arrested a second suspect this morning in connection the double-shooting.
The second suspect, 15-year-old male juvenile, was referred to the Boone County Juvenile Office on suspiscion of hindering a prosecution and delinquent behavior after detectives took him into custody about 10:00 a.m., in Jefferson City, Mo.
UPDATE: 06/27/17 7:08 p.m.– According to a report from the Boone County Sheriff's Department, detectives arrested a 20-year-old Jefferson City woman today in connection with a double-shooting ultimately injuring two 35-year-old women earlier this month.
Deputies were dispatched on June 18, 2017, to the BP Kwik Store on St. Charles Road east of Columbia, Mo., at 9:44 p.m., where witnesses reported hearing gunshots. The victims were transported to a local hospital by private vehicle and have since been released.
Earlier today detectives located Alyssia L. Thorpe in Jefferson City and placed her in custody at the Boone County Detention Center on suspicion of hindering prosecution and tampering with physical evidence. Thorpe was able post the initial bond and awaits formal charges.
The investigation remains ongoing with the assistance of the Jefferson City Police Department.
BOONE COUNTY, Mo. — Law enforcement in Boone County are investigating a shooting that happened Sunday night in Columbia.
According to a press release from the Boone County Sheriff's Department, the incident happened at the BP Kwik Store in the 5700 block of East St. Charles Road at 9:44 p.m. Sunday.
Witnesses reported hearing gunshots to responding officers. Upon their arrival, deputies found that two 35-year-old women had been sustained injuries consistent with gunshot wounds.
Both women, who remained unidentified at the time of this article's publication, were taken to a local hospital by private vehicle following the shooting.
According to the release, one woman was treated released while the other victim is still receiving care for a non-life threatening gunshot wound.
The Boone County Sheriff's Department is conducting an investigation into the incident. Anyone with information is encouraged to contact the department.