SALINE COUNTY, Mo.—(updated 12/13/19 22:00) A Marshall man faces criminal charges following a robbery on Dec. 5. The Saline County Prosecuting Attorney accuses Michael Kurt Bohdan of first degree robbery and armed criminal action. Proceedings in his case continue Dec. 18. According to the Marshall Police Department, last week officers responded to an armed robbery at Title Cash in Marshall around 4:15 p.m. Just twenty minutes later authorities apprehended Bohdan and held him pending formal charges. Allegedly, Bohdan entered the establishment in disguise, pointed a handgun at the employees, and demanded money.

MARSHALL, Mo. – Marshall Police have a suspect in custody after an armed robbery Thursday at Title Cash of Marshall.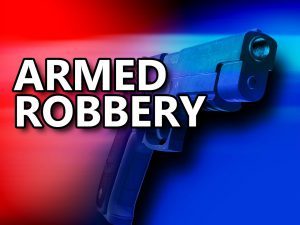 The incident was called in around 4:19 p.m. yesterday. Employees told officers a white male with his face partially covered entered the store and displayed an handgun. Michael Kurt Bohdan, 30, of Marshall was arrested a short time later.
Formal charges are pending.