KANSAS CITY, Mo. (AP) — (update: 01/03/2019 16:00) Investigators are still trying to determine what prompted a man to steal a gun at a suburban Kansas City store before driving to a car dealership and shooting a salesman. The man, who was identified Friday as 28-year-old Jeffery Millsap, died Thursday after he led authorities on a chase and was shot by a Clay County sheriff's deputy near Holt. Missouri State Highway Patrol Sgt. Bill Lowe says a gun found near Millsap after he was shot was the same gun stolen earlier Thursday from a sporting goods store in Liberty. It is still unclear if Millsap fired at officers before he was shot. 
HOLT, Mo. (AP) — Authorities say a man stole a gun from a suburban Kansas City store and later shot a car salesman before he was fatally shot by a sheriff's deputy.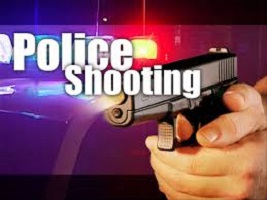 The Clay County Sheriff's office say the 28-year-old man was shot Thursday near Holt. He reportedly stole a gun from a sports store in Liberty and then drove to Independence, where he allegedly shot a car salesman. Clay County Capt. Will Akin said officers saw the man's vehicle and chased him to a home near Holt. Akin said it is unclear what led the deputy to shoot the suspect.