UPDATE: 08/18/201811:59:31 a.m.- The Moberly Police Department has the released a more detailed description of the suspect who's accused of armed robbery at a local convenience store. 
During the initial investigation, officers learned a black male suspect entered the business, brandishing a pistol and demanded money from the on duty clerk. The male then exited the store and was last seen running west.
The suspect is now being described as a black male with a slim build, wearing a yellow polo style shirt, blue jeans, black slide on sandals and a white t-shirt over his head and face. Anyone with information pertaining to the incident is asked to call the Moberly Police Department. 
RANDOLPH COUNTY, Mo. — Moberly Police are investigating after an armed robbery was reported at an area convenience store.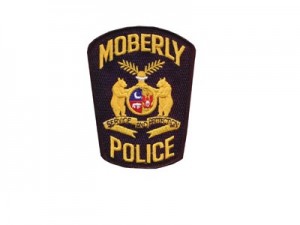 According to a news release from Moberly Police, officers were called to Break Time North, in the 1200 block of East U.S. 24 Highway within the Moberly City Limits around 1:23 a.m. Friday.
Officers found in a preliminary investigation that a man, described only as a black male, walked into the store and pulled out a handgun and demanded money from the clerk on duty at the time.
The clerk gave the alleged robber an undisclosed amount of cash before he fled the area. He was last seen headed west.
Moberly Police are asking anyone with information about the incident to contact 911. The subject remains unidentified and the investigation is ongoing.