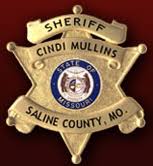 UPDATE: 09/05/2017 2:28:04 p.m.– As of this afternoon, Tuesday, September 5, 2017, preliminary autopsy results on the body found in the Missouri River near Malta Bend yesterday identify the victim as male.
Shortly after 8:00 a.m., on Monday, September 4, 2017, Saline County Sheriff's Department responded to a call from a citizen of a body found in the Missouri River near Malta Bend at an area commonly known as Gumbo Point.
The body was recovered and turned over to the Saline County Coroner.
According to the release from the Saline County Sheriff's Office, it was also determined the victim had been in the water for an extended period of time making positive identification difficult. There is currently no evidence to indicate the victim is from the Saline County area or entered the river in the jurisdiction.
Saline County Sheriff's Department, the Saline County Coroner's Office, and the Missouri State Highway Patrol are continuing to work on making positive identification of the victim. This story is developing and additional details will be released as they become available. 
———————————–
SALINE COUNTY, MO – Unidentified human remains were located in the Missouri River yesterday morning according to Saline County officials.
Sheriff, Cindi Mullins said the body was found northwest of Malta Bend, Mo.. An autopsy is scheduled to be performed.
Mullins indicated more information may be available by the end of Tuesday, September, 5, 2017.