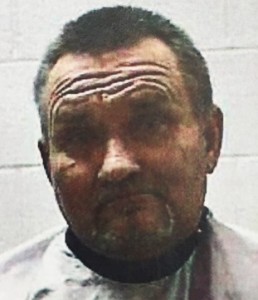 UPDATE: (12/17/2015) Toby L. Polley was sentenced in October after pleading guilty to lesser charges. 
According to court documents, Polley plead guilty to a class C felony, possession of a controlled substance – less than 35 grams of synthetic cannabinoid, and a class A misdemanor, unlawful use of drug paraphernalia. 
He was sentenced to 5 years supervised probation. Special conditions of his probation include, 80 hours of community service, attendance of drug and alcohol treatment, and to pay for the costs of drug testing. 
Update: 03/09/15 Local officials with Ray County are reporting that Polley has presented them with his resignation as County Coroner. Search for his replacement will get underway after Governor Nixon receives official notice. Then the county commission will form a central committee to hold interviews. The process will take a few weeks.

RIVERSIDE, Mo. – The Ray County Coroner is in hot water following his arrest at a Riverside casino in late February.
According to police reports, Toby L. Polley, owner of Polley Funeral Home in Richmond, was taken into custody at 11:54 p.m. the night of February 24, 2015 in the parking lot of Argosy Casino.
A security guard called local police after allegedly spotting Polley on security cameras sitting in a white hearse, smoking a white substance from a glass pipe.
Officers found the glass pipe, .5 grams of meth, and a suit of armor in the hearse. Polley also had a pink loaded .22 caliber pistol in his right boot.
Once officers arrived Polley allegedly admitted to having the pipe and smoking meth because he wanted to see what it was all about, as he put it. Polley claims it was recently taken from an employee.
The funeral home owner was taken into custody on the allegations of possession of a controlled substance and later released pending a court date.