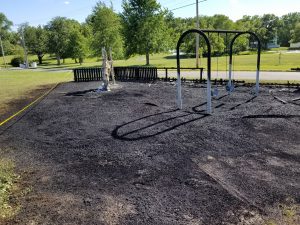 UPDATE: 06/26/17 1:29 p.m.- According to the Missouri Department of Public Safety Office of the State Fire Marshall, three juveniles have been identified and thousands of dollars of damage was assessed following a suspicious fire at Simpson Park in Chillicothe Saturday, June 24, 2017.
City-owned Simpson Park estimated to have suffered $30,000 in damages as a result of an incendiary.  A State Fire Marshall official was unable to comment on potential formal charges aimed at the three identified juveniles who are all under the age of 13.
Calls were made to the Chillicothe Police Department and the Livingston County Sheriff's Office both of which were unable to comment on the on-going matter and potential charges of the juveniles.
CHILLICOTHE, Mo. – Authorities are investigating a suspicious fire at a playground in Chillicothe.
According to the press release, the Fire Department was dispatched at 4:49 p.m. Saturday afternoon, to a fire reported at Simpson Park. While en route, they were advised it was the playground on Walnut Street. Upon arrival, they found the entire playground engulfed in flames. The fire involved the fence, tire chipping, swing set and rock climbing wall at the park. While putting out hot spots, a cellphone was found near the origin of the fire.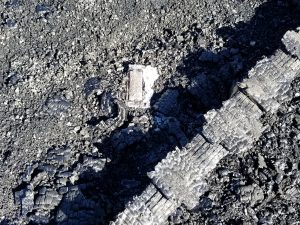 The Fire Marshall was called to investigate and City Officials was notified of the incident.